News
---
---
---
---
---
---
---
---
---
---
---
---
---
"Nothing less than democracy is at stake," say Good Law Project.
They're launching legal action over the Government's decision to award "levelling up" funds to areas where they say the "Conservative Party has been, or wishes to be, electorally successful".

The purpose of these funds is to support and regenerate communities, but Good Law Project say that the decision of where to allocate the money has not been made using "objective and transparent" criteria such as the Index of Multiple Deprivation.

Instead, they argue that "new and troublingly opaque" criteria have been used to "boost the funding prospects of wealthier towns represented by Tory MPs".
---
To view / hear the Emergency-Inequality in the NHS
Zoom meeting dated 29 March 2021



Make a note of the passcode then click the hyperlink below
https://us02web.zoom.us/rec/share/bJDmCO0FYiI0ug-FhjUasttH0dc6Lqn8E_Ww0LUu6h0SoABrDxafzHthoJ6EMOwT.YEnYASSHezabUD0O
Passcode: L7cFU6Y&
---
National Campaign reaches Dorset
Bournemouth and Weymouth both responded to the call to demonstrate against the Police, Crime, Sentencing and Courts Bill currently being rushed through Parliament.
They were only two of the 50 towns and cities across the country where protesters demanded to "kill the bill" n Easter Saturday.
About 60 people turned out to protest peacefully in Bournemouth Square while between 300 and 400 hit the streets in Weymouth.
Campaigners object to the sweeping powers the bill seeks to give the police who are already seen as far too heavy-handed by some.
The Bill will restrict the rights of protest - a lone demonstrator could end up in jail for up to ten years.
Peter Wearden of Stand up to Racism Bournemouth, Christchurch and Poole said the mobilisation would build on last week's success.
"As Stand up to Racism, we oppose the bill which would limit our ability to fight racism in case we "annoy" some racists," he said.
"It also explicitly attacks the rights of the Roma, Gypsy and Traveller communities. Let's just remember that these were the groups first into Hitler's death camps."
Another demo has been called for at 1pm in Bournemouth Square on April 17 in line with the national call out, he added.
The 25th of May will be the first anniversary of the murder of George Floyd and we will be organising a march on Saturday 22nd May from Lansdowne (corner Holdenhurst Road & Christchurch Road, 12.30pm
Picture by Wyn Gilley
further details of this and other work can befound on his Instagram @wyngilley.
---
Let's Save Our Free Speech
Do you care who the new Police and Crime Commissioner for Dorset is? Perhaps you should in view of the new Police, Crime, Sentencing and Courts Bill which the government is trying to rush through Parliament.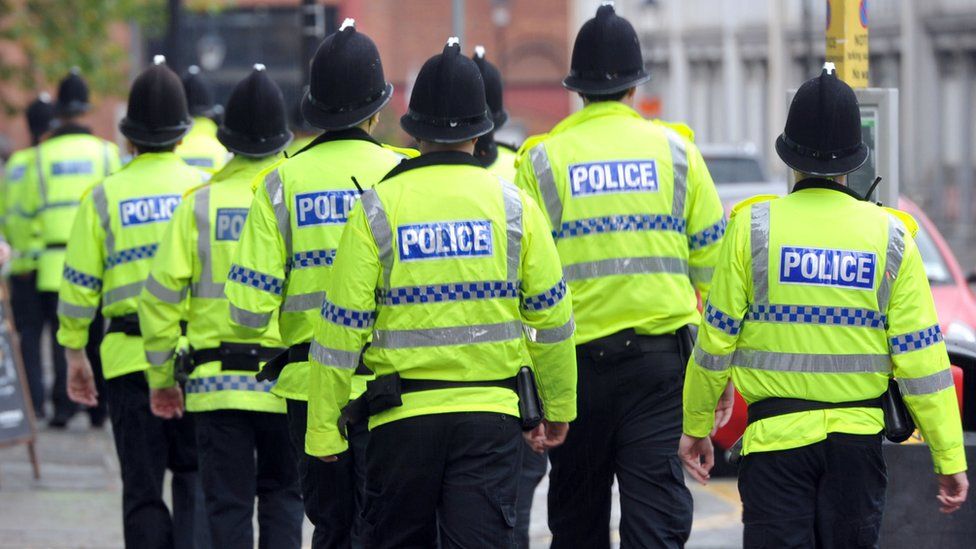 If passed into law it will interfere with your civil liberties by squeezing the ability to protest – a peaceful lone protester could be fined thousands or sent to jail for up to ten years if deemed to be a "serious annoyance" to person or persons unspecified.
Gypsy, Roma and Travellers will be driven out of existence – mobile homes seized and their newly homeless children taken into care. And the already miserable situation of migrants, asylum seekers and will be even worse.
So use your vote on May 6 and choose a Police and Crime Commissioner who is on your side. Click on the link below to check out all five candidates.
https://www.google.com/amp/s/www.bbc.co.uk/news/amp/uk-england-dorset-56015502
---
=DORSET EQUALITY GROUP =
Emergency! Inequality in the NHS
Zoom meeting on Monday, 29th March, 7.00pm
Dorset Equality Group and Dorset Keep Our National Health Public (KONP) are proud to present an event on this vital issue, introduced by Dame Annette Brooke.
Covid 19 has shown how the most disadvantaged in society are also the most vulnerable in a pandemic. Black, Asian and ethnic minority people have died out of all proportion to their numbers in society.
The government has spent billions of tax payers' money on contracts with those close to the Prime Minister and cabinet colleagues at a time when they were quibbling about feeding our poorest children.
Thousands have lost their jobs and the use of food banks has soared exponentially. The poorest are getting poorer while corporate Britain is making millions.
NHS staff have gone far above and beyond what anyone could have asked to deliver wonderful health care – often at great personal cost – giving equal service to all, regardless of background.
However the Track and Trace system has been unreliable and patchy at best. And the supply and the very quality of Personal Protection Equipment has been far from equal – nurses have even been photographed wearing black bin bags for pathetically inadequate protection. As for those working in care homes – and their clients – we know they have paid a terrible price in terms of their lives.
Meanwhile the creeping privatisation of out NHS has continued apace during the pandemic.
KONP activist and former Parliamentary candidate Katie Taylor will talk from her perspective. And Gareth Drinkwater, Unison branch secretary of University Hospitals Bournemouth and Poole, will give us a glimpse from inside the NHS.
Do join us for this Zoom meeting beginning at 7pm on Monday, 29 March – just click on this link and you will be admitted.
https://us02web.zoom.us/j/5160613603?pwd=ZG85UnJiL0RXem1RWXpveG1GRlEydz09
The Q&A session will take place via the chat facility.
www.dorsetequalitygroup.org.uk Email:dorsetequalitygroup@gmail.com
---
Click on this link below......
to see how an American insurance giant is taking over 49 NHS GP surgeries here in the UK!!!

---
Dorset Equality Group letter to The Observer, Sunday, 7th February, 2021:
"Roy Hattersley's encouragement to the Labour party to make an abiding and overarching commitment to equality is timely. The pandemic has exposed so much inequality: to adequate income, good health, educational opportunity. The barriers posed by race, geography, gender and age have been laid bare.
The Equality Trust and its affiliated local groups champion vigorously the lessons of the Spirit Level, the seminal 209 book on equality: happier, healthier societies based on a fair distribution of income and wealth.
Seeking equality shouldn't be the sole preserve of the Labour party; the principles extend across the political spectrum at both national and local government levels. Greater equality ensures both a strong private sector and a well-funded and flexible public sector.
Fairness does not apply solely to human encounter; it applies to the way we treat the life support systems which planet earth affords us, reminding us to treat these with restraint and respect if they - and we - are to flourish."
Dorset Equality Group
Two updates:
Information about Universal Basic Income is available at www.basicincome.org.uk
Information about the Good Law Project, shining a light on government procurement projects is available at https://goodlawproject.org
Life during the pandemic
The COVID 19 pandemic has exposed both fantastic strengths and worrying weaknesses in our public services: education, employment and welfare, health, housing and homelessness, immigration and asylum, criminal justice. Whilst there is widespread appreciation of public sector staff there are also insistent calls for improvement to services which include:
•Larger budgets supported by fairer and more progressive UK taxation
•Transparent national policies governing public sector expenditure which facilitate both local implementation and flexibility
•Public services should be designed and operated by civil servants and staff within the public sector. The encroachment of the private sector should be strictly limitedor, better still, eliminated
Download the full article .pdf
Rishi Sunak: Do the right thing. Protect our NHS this winter.
I've signed the petition asking Chancellor Rishi Sunak to give the NHS what it needs to get through this winter. Will you join me? Click here to sign the petition.
Equality for all?
Proposed merger of DfID with FCO
During July several members of the Dorset Equality Group contacted their respective constituency MP raising concerns over the proposed merger of the Department for International Development with the Foreign and Commonwealth Office. Here is the text of the template letter which one of our members prepared and which each of us personalised.
Download .pdf Download editable .doc
Recent events
Mind the Gap

On 28th November, 2019 DEG ran a successful event - Mind the Gap: an Economy where ALL can Thrive - in St Mark's Church Hall, Talbot Village, Bournemouth, attended by around 50 people from across Dorset.
The main speaker was Wanda Wyporska, Executive Director of the national Equality Trust, who gave an informative and inspiring talk about the scale of inequality in the UK, the work of the Equality Trust, and the scope and need for action, arguing that "equal societies work better for everyone". A lively Q & A session was followed by work in groups to identify the implications for Dorset and to generate ideas for local action.
The DEG Steering Group met in January 2020 to discuss how best to progress ideas. As a result, we have prepared a brief factsheet on inequality in Dorset.
Equal pay
On 6th November, 2019, at an event in London (pictured below), The Equality Trust launched their #EqualPay50 campaign, in the run-up to the 50th anniverary of the Equal Pay Act 1970. The Trust's website has a tool for calculating an individual's potential lifetime earnings loss as a result of the gender pay gap.
The Divide
On 22nd October 2019, as part of the Purbeck Film Festival, DEG promoted a screening of The Divide at The Rex in Wareham. The Divide, directed by Katharine Round, is a documentary about the impact of inequality on the lives of people in both the UK and the USA, based on the book The Spirit Level by Kate Pickett and Richard Wilkinson.
The film was introduced by Annette Brooke, formerly MP for Mid Dorset and North Poole and a founder member of DEG. After the showing, Annette (below, with Rob Pearce) led a lively discussion with an appreciative and thoughtful audience.